This page covers additional troubleshooting steps to take if you've already tried reconnecting your LinkedIn profile but this hasn't been successful.
Note: If you're unable to post out to LinkedIn, it may be due to your LinkedIn settings being too strict and not allowing us to connect to your account.
The following instructions will help us connect to your account:
1. Please login to LinkedIn and go to Settings and Privacy located under 'Me'.

On the Settings and Privacy page please scroll down to Data Privacy > Other Applications > Permitted Services, you will have either of these options depending on the type of account you have with EOSocial:
2. If you have a normal EOSocial account, click 'Remove' for EOSocial.
3. However, if you have a white label account, you will also see 'this site' and should click 'Remove' beside it.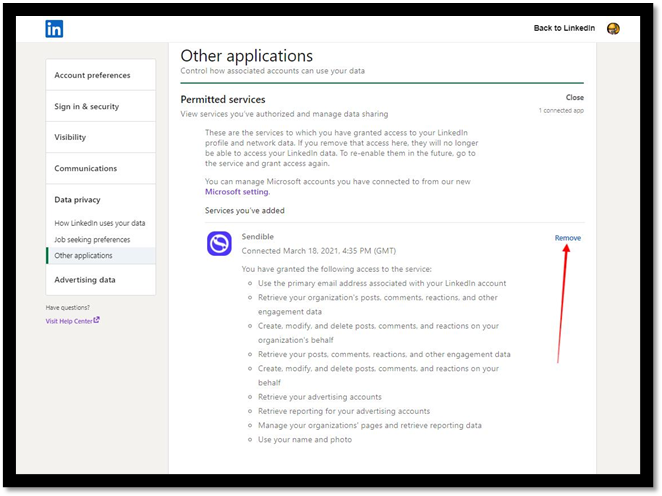 4. When reconnecting the profile again within EOSocial you will be asked to give permission to allow EOSocial to post on your behalf, please ensure you click 'Allow'.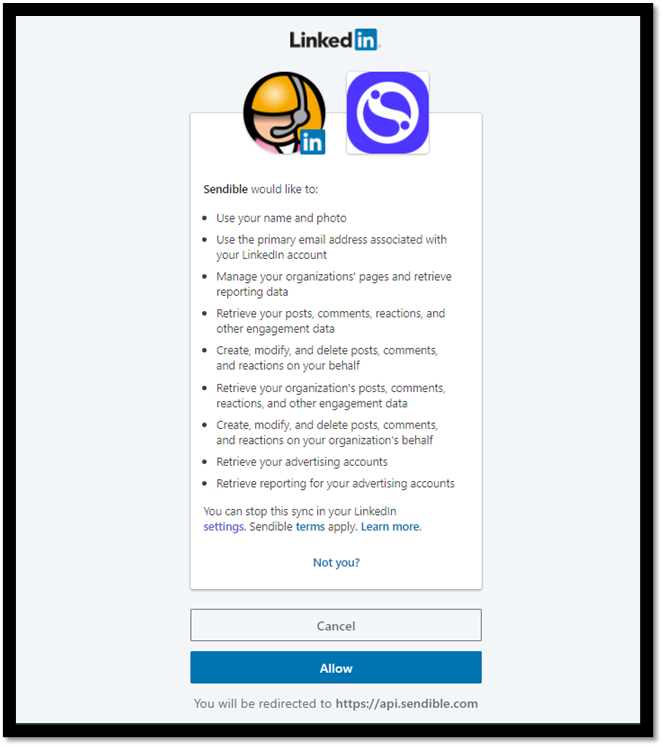 These steps should now allow you to post successfully to your LinkedIn profile.