Yes! You can edit a video on the platform. It allows you to trim from both sides.
1. To create a trimmed video, inside the Video Editor, click the scissor icon.


2. A window will show up where you can trim your video.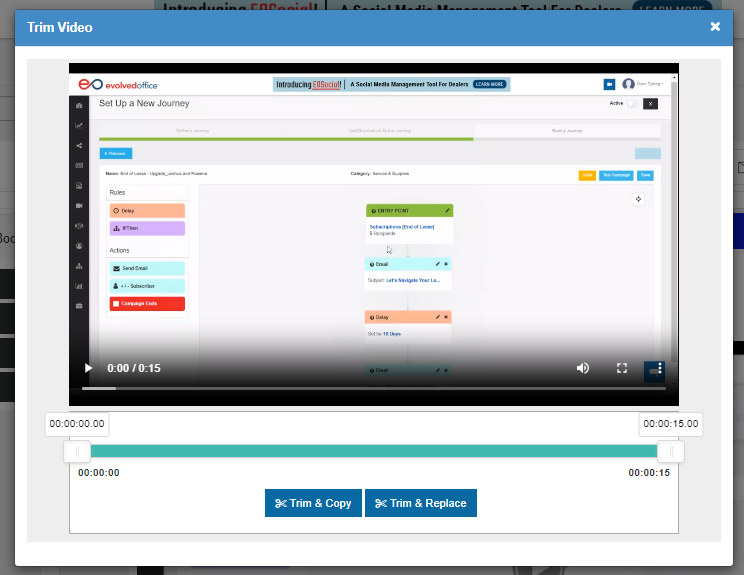 3. Here's how it works: play the video, and when you know where to start or end, take note of the timestamp and move the slide bar to the same position.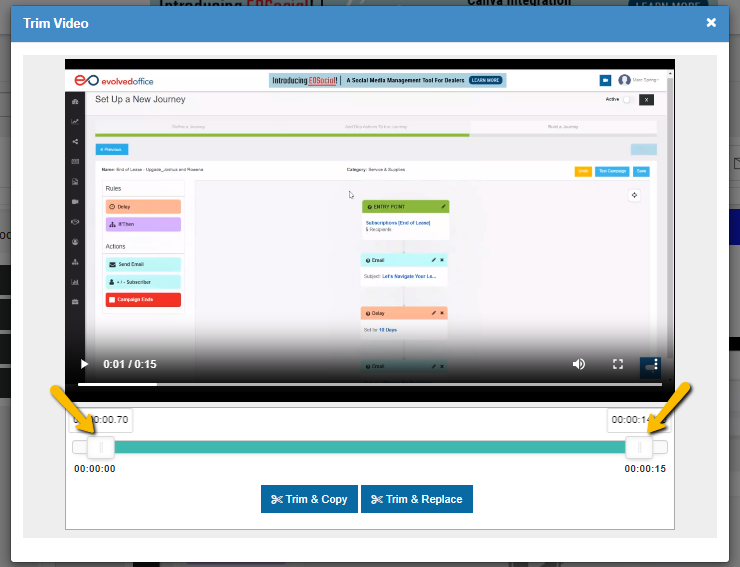 4. To make a trimmed copy of the video, click the "Trim & Copy" button. Otherwise, click "Trim & Replace."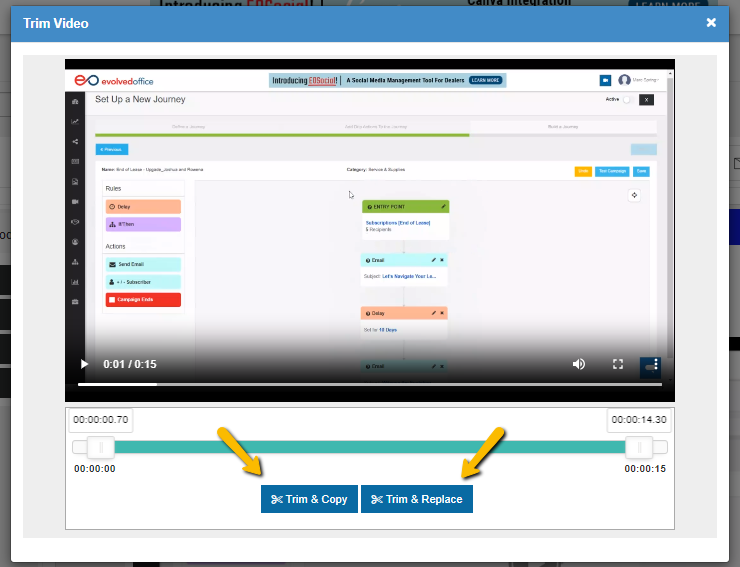 Video: https://www.youtube.com/watch?v=pnRjfjYjAc0