Here's a quick guide on how to shoot a video.
1. Once you log in to your account, access the Video tab on the left menu bar.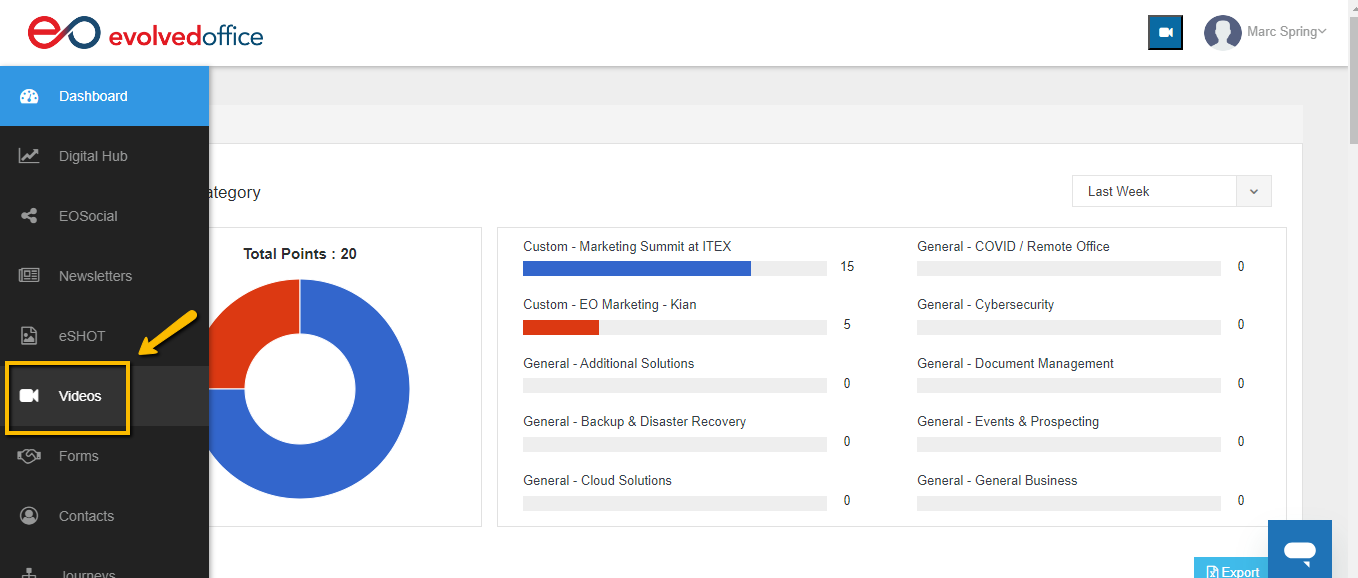 2. Then, click on the video icon to get started.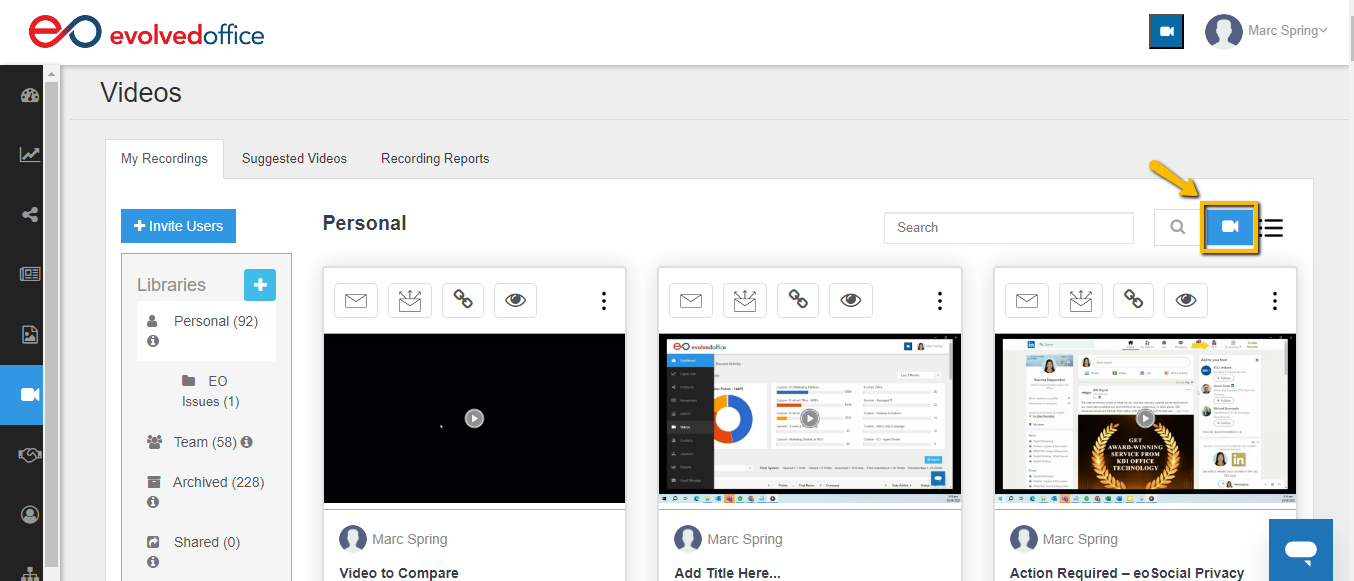 3. The next step is to set up the video mixer.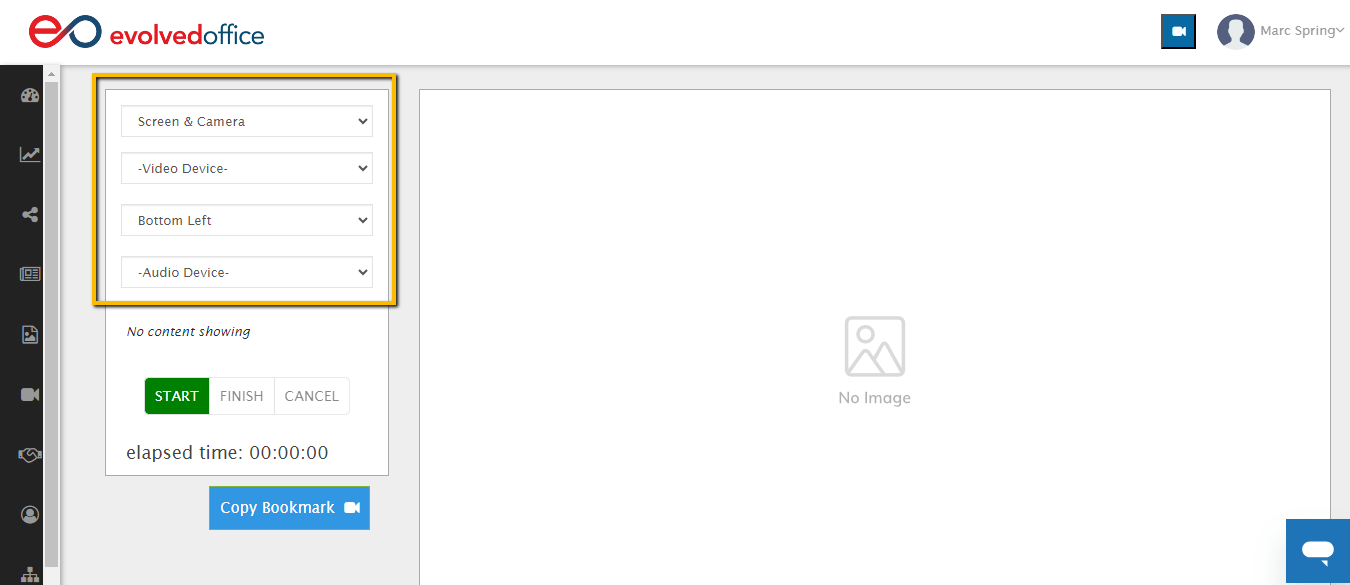 4. Choose what to use in your video recording (screen only, screen and camera, or just camera).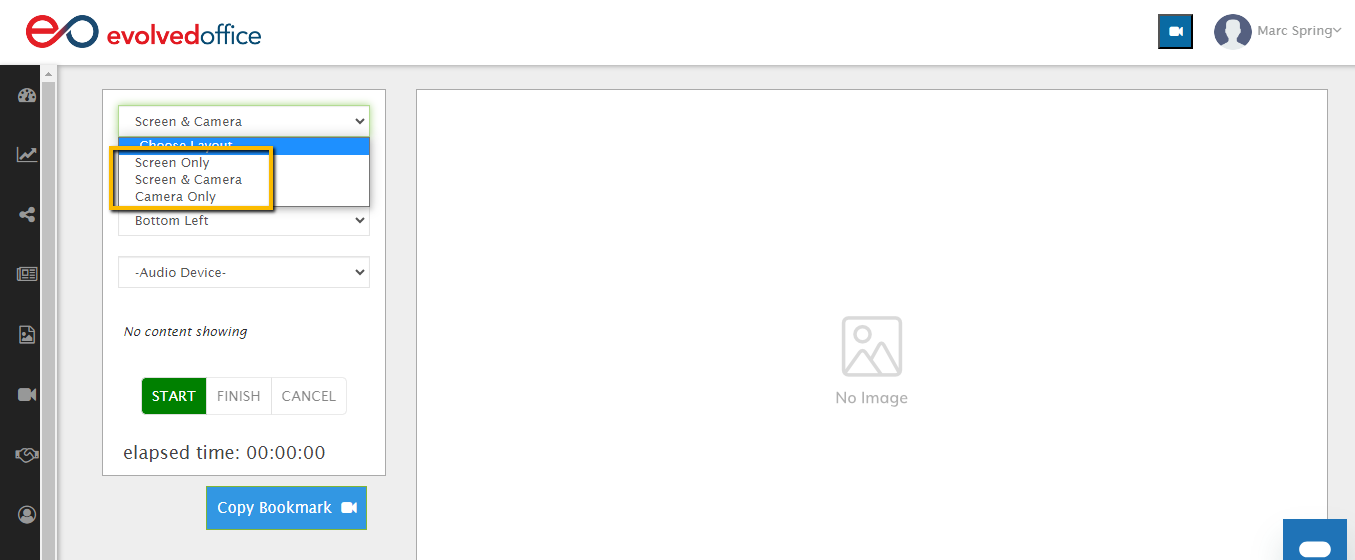 5. If recording with a camera, choose which camera you want to use from the drop-down, as some users will have multiple video devices connected to their PC.

6. If you're recording yourself, you have the option to position your image. You can choose the center or any of the four corners of the screen.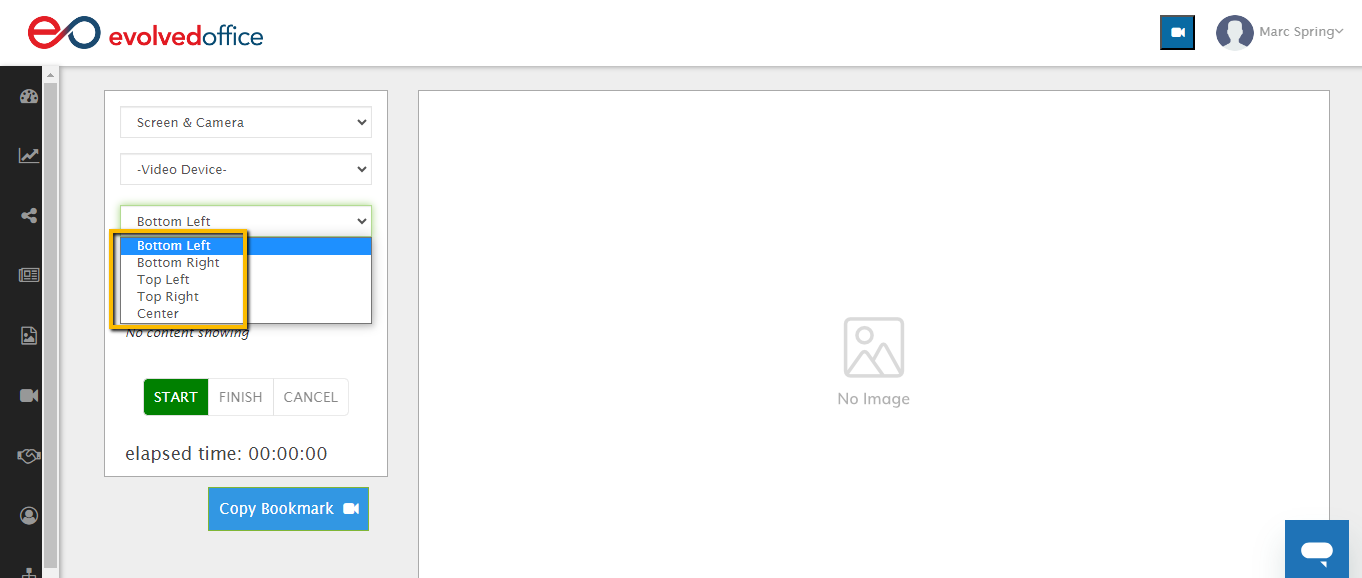 7. And then select the audio device you want to use.
8. Once you're all set up, hit "Start" to start the recording.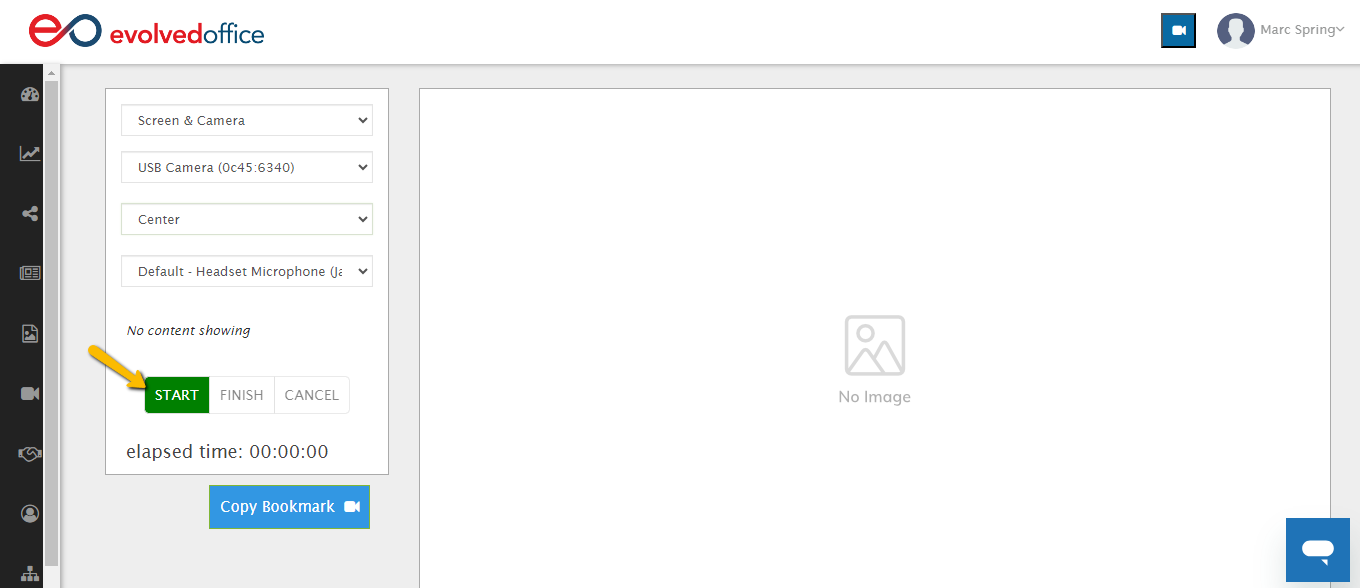 9. You must then choose the content of your screen that you want to share. You can select the Entire Screen, a specific window, or a browser tab, then hit "Share."
10. Hitting Share triggers a countdown on your screen, so you can prepare before the recording starts.

11. If you're unhappy with the recording, you can cancel the video anytime by clicking the "Cancel" button.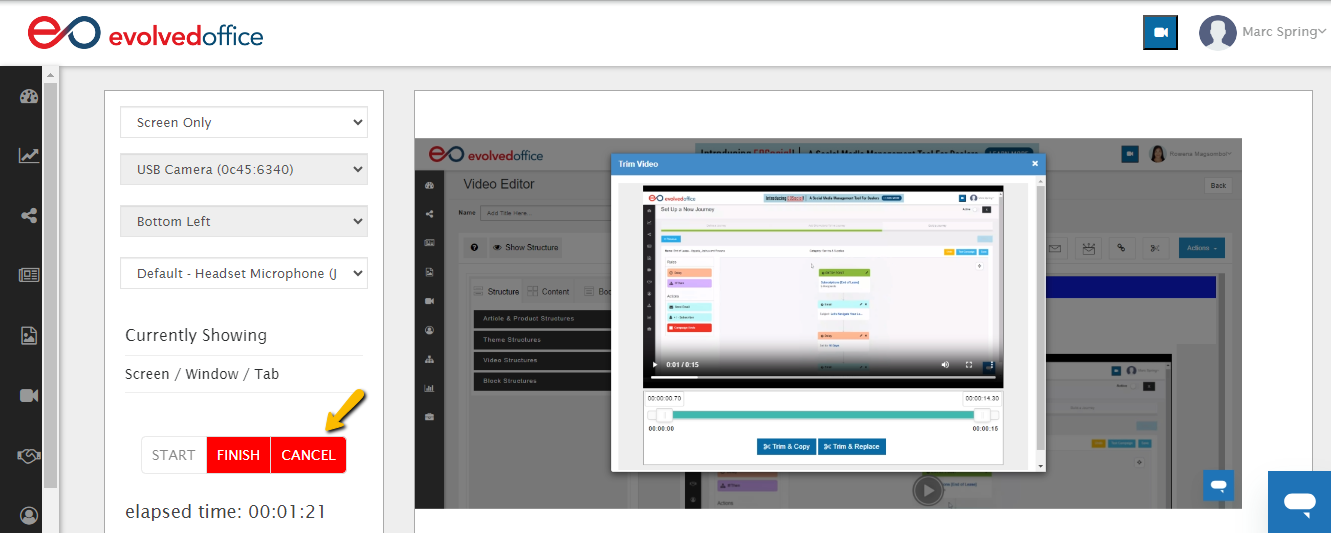 12. Otherwise, when you are done with the recording, hit "Finish."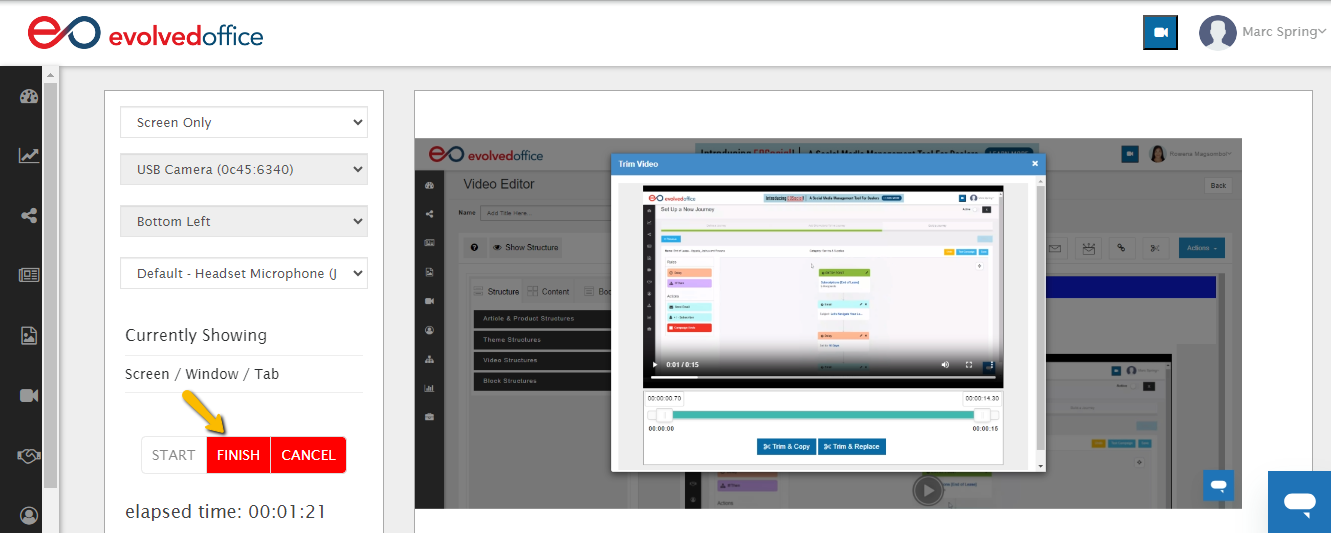 Video: https://www.youtube.com/watch?v=e9urMbHJYtM